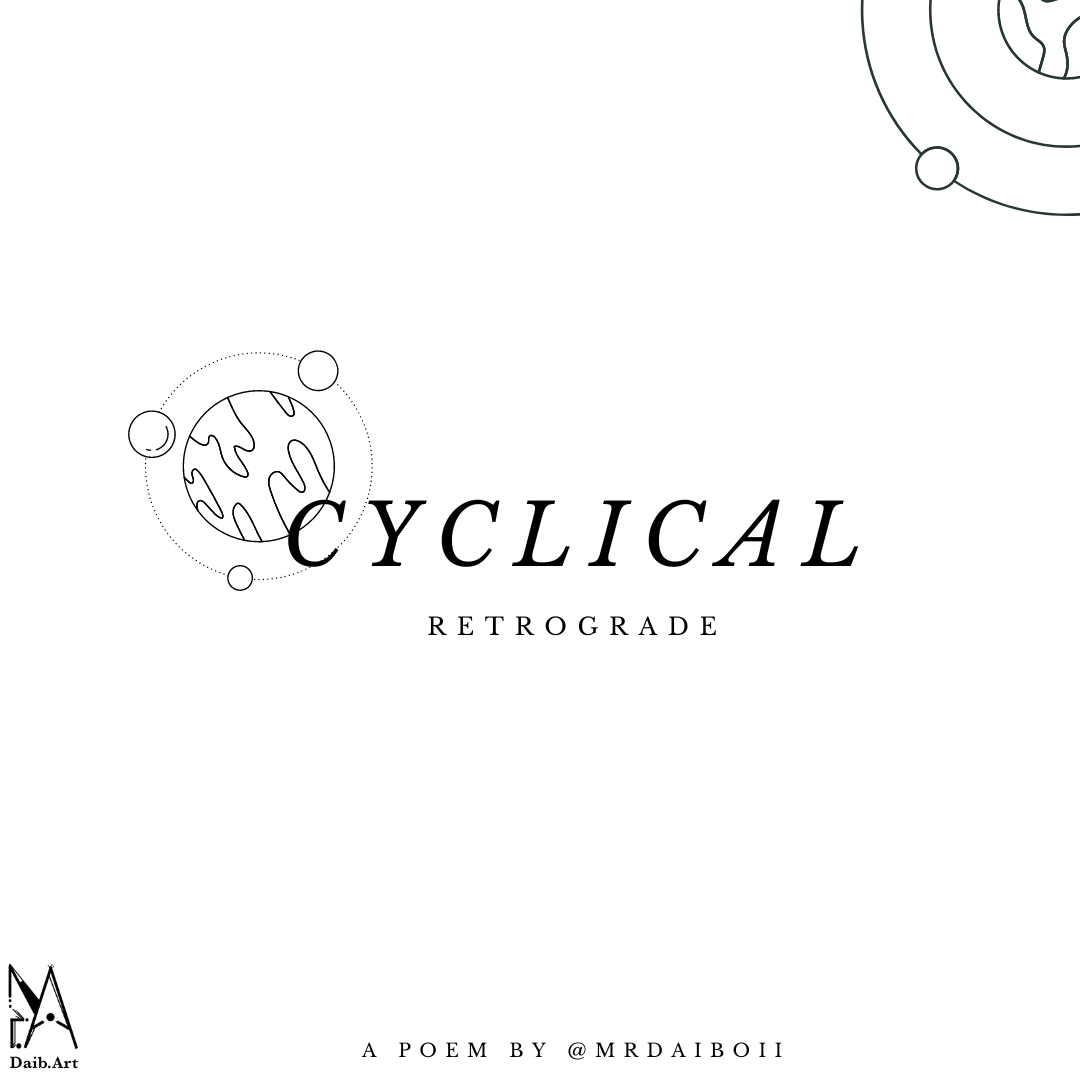 Cyclical Retrograe
Mr. Daibo II
Cyclical Retrograde
In the birth of silence I engulf myself
Bleeding into a trance of self asphyxiation
Gasping for air, reaching for help
But no one's there
No one but me
Encaged in the parameters of my making
Choked by the hands of my decisions
Chained by the conclusions of my internal expression.
I'm broken, weak, exasperated.
Without faith, expelled from the community of hope.
Excommunicated from the unity of light
Made subject to the forces of darkness by my own ways
Neglecting the messengers of truth and all they say
Now my feet are soiled in turmoil
My eyes look up to see darkness
My insides feel the comfort of impending destruction and my soul is gladdened.
But when impact comes, destruction is never enough.
My hope is never fulfilled
My cup has been measured
And I drink it eternally
For good measure
The price of my neglect
Perverse preferences
Intentional ignorance
And wilful wrongs.
By virtue of the value of life, I owe a great deal
I am eternally indebted
And for this my pain will continue
Endlessly.
For my love for darkness, stripped of light
For my passion for lust, the desire to die
For my preferences, I have no choice
For my ignorance, the knowledge of the potency of my inaction
For my wrongs, destruction.
So I wait in silence
For the next episode
Of this eternal event.